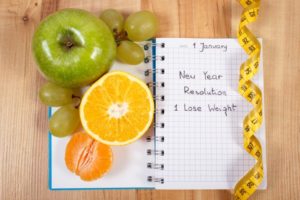 Weight loss has never been quicker than before with the HCG diet. The new year is here, and everyone is setting goals for losing some unwanted weight to look smarter in the mirror. Quick results are why many people have been using the HCG diet for years. Claiming its efficacy levels, users report weight loss of up to 2 pounds per day. Now is the time to get those extra pounds off with the HCG Diet.
What is HCG?
HCG is the abbreviation for Human Chorionic Gonadotropin, which is a naturally occurring hormone in the body. During the initial days of pregnancy, HCG levels start increasing (often used as an indicator in pregnancy home tests). During pregnancy, HCG aids in the transportation of fats to supply energy to the mother and the fetus. HCG is also used therapeutically for addressing problems related to fertility in both genders. HCG use for weight loss was started in 1974.
HCG Weight Loss Diet
An HCG based weight loss program consists of administering specified quantities of HCG hormone while following a low-calorie diet plan. These two things form the basis for speedy weight loss results. The HCG Diet is full of nutritionally enriched lean proteins, fruits, and vegetables. This two-step approach allows the body to limit calorie intake without feeling hungry.
How Does The HCG Diet Work?
The HCG hormone is responsible for the mobilization of fat molecules in the body. It cuts off the stored fat content in the body, and the limited calorie intake encourages the body to use those fat molecules as a source of energy. In this way, the body gets rid of fat around the belly, thighs, and hips while reducing the overall weight that leads to a slimmer waistline.
Expectations From The HCG Program
This HCG program has helped hundreds of people in weight loss ranging from 20 pounds to more than 100 pounds. Participants are asked to follow the HCG diet for a minimum of 20 days to foster full effects. There is a 3-week follow up period after 20 days that involves consumption of calories while keeping low levels of carbohydrates and fats in the diet. Maintaining the follow-up regimen ensures the prevention of rebound weight gain.
Will HCG Work For Me?
HCG program shows the best results when the person is following instructions related to nutrition, exercise, and psychological factors. HCG has worked for hundreds of people due to compliance with all the aspects.
For more information on the HCG Diet and if it is right for you, contact Metro Medispa to schedule an appointment today. Call 888-637-7228 or 910-599-9925.