Greek yogurt with raspberries
Sweet, creamy, and filling, this trio feels completely indulgent. The combination of fiber, healthy fats, and protein are sure to get you over any 3pm slump. Plus, the vitamin C in raspberries increases your body's fat-burning ability, according to research in the Journal of the American College of Nutrition.
Avocado filled with Cottage cheese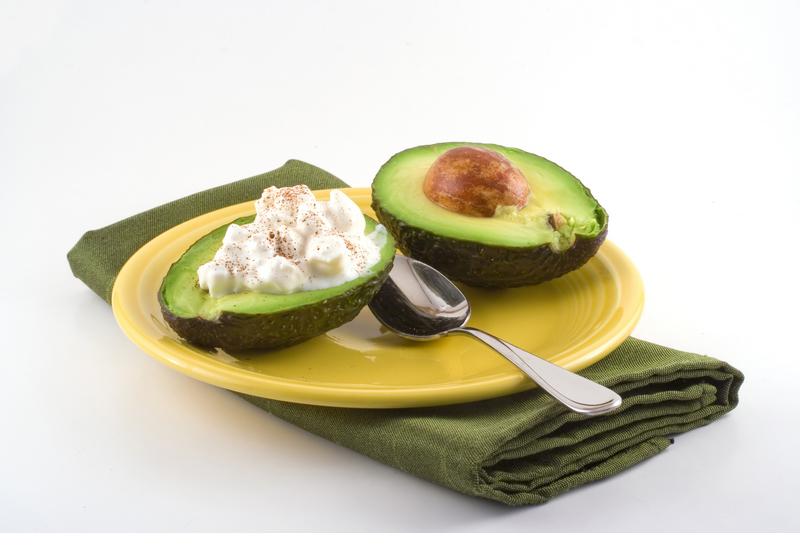 For a fruit and diary combo, this one for when you're craving something rich, creamy, and a bit savory. Remove the pit from one half of an avocado and fill the space with 2 ounces of 1% cottage cheese. For 200 calories, you'll get 9 grams of protein and 7 grams of fiber.
Turkey jerky with mustard
An ounce of turkey jerky has 10 grams of protein but only about 60 calories, which makes the fat-free snack a good thing to stash in your desk or to eat on the go, says Ansel. Since protein is digested more slowly than fat or carbs, it keeps you feeling full longer. Mustard's a low-cal, high-flavor topper.