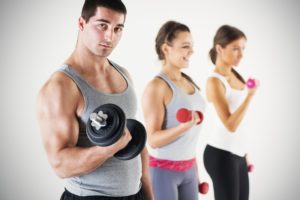 Once again you have made that New Year's Resolution to lose weight. Will it happen this year or will you be eating Big Macs and ignoring that gym membership by February? Why not get some great advice on the best ways to approach losing weight from some very reliable sources? Below are some of the best resources on how to lose weight and keep it off. Read through these tips and put together a plan for yourself that will have you wearing that slinky black dress by the end of 2016.
Dr Oz – 100 Best Weight Loss Tips
"Forget supplements and surgery – make small, simple changes to your diet and daily routine to lose weight. Start shedding unwanted pounds today with the best of Dr. Oz's tried-and-true advice for lasting weight loss!"
WebMD – 10 Painless Ways to Lose Weight
"Painless weight loss? If you're desperately trying to squeeze in workouts and avoid your favorite high-calorie treats, it can seem like there's nothing pain-free about it."
Prevention – The 25 Best Diet Tips Of All Time
"If you've ever tried to lose weight (and who hasn't), you've got to be mindful of whose advice you take. Your colleague says you need to cut out carbs. Your gym buddy knows the secret is to stop eating after 7 p.m. But do any of these tips really work?"
Health.com – Jillian Michaels: Weight-Loss Tips That Work
"The Biggest Loser trainer shares easy everyday strategies that will keep the pounds permanently away."
Bembu.com – 127 Weight Loss Tips for a Fit & Healthy Body
Women's Health – The 9 Best Weight-Loss Tips Ever!
"We rounded up the best weight-loss tips we've ever published and put them all in one convenient spot. Click through to jumpstart your weight-loss goals now!"
So now that you have read the articles, what is your plan? Can you do it on your own or will you need some help? If you need some additional help on how to lose weight, contact Metro MediSpa at 888-637-7228.