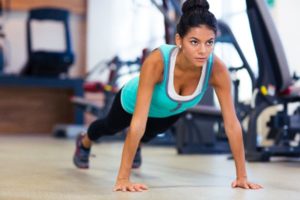 Are you trying to improve your health by losing weight and unhealthy fat? If so, then you need to consider the HCG diet. Let's take a closer look at what you need to consider when losing weight and how the HCG diet can help you achieve the best health possible.
What Does It Take To Lose Weight?
There are many elements at play when it comes to losing weight. However, there are three primary factors to consider when determining how much weight and fat you can lose: metabolism, hormones, and adrenal fatigue.
A higher metabolism allows one to lose weight quickly and efficiently; conversely, a slow metabolism can make it difficult to lose weight even with diet and exercise.
Your hormone levels also play a crucial role in your weight loss. Certain hormones, such as DHEA, cortisol, estrogen, and even HGH can all play a role in how much weight and fat you lose.
Adrenal fatigue needs to be considered. Adrenal fatigue is caused by high levels of certain hormones, which can increase your chances of being stuck at weight loss plateaus.
A Proper Diet and Exercise
You will be unable to lose weight without a proper diet and exercise, even when taking the above-listed factors into account. A nutritious diet is one that helps you to achieve sufficient vitamins and other vital nutritional components. A nutritionally balanced diet helps the body operate properly, which includes ensuring a robust immune system and repairing damaged body tissues.
Exercise is also essential to achieve weight and fat loss. Regular exercise helps decrease weight and increase muscle mass. It also helps increase energy, focus, and confidence. Physical activity can reduce the chances of developing serious problems like diabetes, stroke, heart attack, and even osteoporosis.
The Role of HCG
The positive effects of HCG on weight and fat loss are significantly amplified because it includes metabolism, hormone levels, adrenal fatigue symptoms, nutrition, and exercise. HCG combines a proper diet, exercise, and treatment to regulate hormones. It helps you lose weight quickly, lose unhealthy fat, and most importantly, keep it off long-term.
Maintaining healthy habits is the key to improving your health in the long term. As you continue to exercise and eat right, you will find that you have more energy and sleep better than before starting your new regiment.
If you are ready to change your life for the better, and embrace your optimum health, consider a HCG friendly weight and fat loss program today. Contact Metro MediSpa for more information at 888-637-7228 or 910-599-9925.