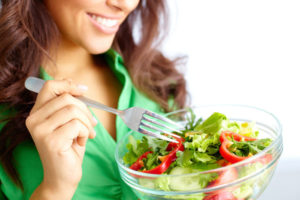 Human Chorionic Gonadotropin (HCG) is a naturally occurring hormone in the human body. Its production increases during pregnancy. The hormone is renowned as a weight loss technique because of its metabolic functions. HCG breaks down fat in muscles and body tissues then converts them to energy to benefit both mother and fetus. The hormone is produced naturally in a pregnant mother specifically for this purpose that prepares the mother for childbirth.
How Does HCG Work?
HCG is all about reducing calories in the diet. HCG stores and converts fats into energy. Excess fat is expelled through the metabolic process. Significantly decreasing calorie consumption lowers the amount of fat in the body, which makes it easier to lose weight. Accumulation of fat not only leads to an increase in body weight but also other health risks due to the clogging of blood vessels.
Diet as a weight loss technique is unpleasant for many. The effectiveness of a proper diet is not in question; however, people need to be consistent and discipline. To some, the process of dieting for weight loss is deprivation and frustration. This dissatisfaction is why HCG is rising in popularity.
Is It Safe?
Advancements in the medical field have led to modification of the process. HCG production can now be triggered irrespective of age. Of course, it is released from the ovaries, which mature at puberty. The popularity of HCG is attributed to its metabolic effect of fat, which relates to weight loss. There is a constant debate on safety and effectiveness of this process. HCG is only used in small amounts when it comes to weight loss; it is mainly for increasing energy with less calories.
Despite the criticisms, HCG is safe. The hormone is released from starting in the early teen years but significantly increases during pregnancy.
Will I Get Hungry?
People can feel hungry or unsatisfied with their meals for the first few days. This result is because HCG converts all fat to energy. However, their appetite decreases with time, and they get comfortable with the low-calorie intake.
Increase in energy levels and unnecessary cravings fading will be noticeable. Green Tea with natural sweeteners is recommended. This tea boosts your energy and suppresses appetite.
The primary goal of the HCG diet is boosting energy levels and cutting down on calorie intake and overall feeding habits.
For more information on the HCG diet contact Metro MediSpa at 888-637-7228 or 910-599-9925.