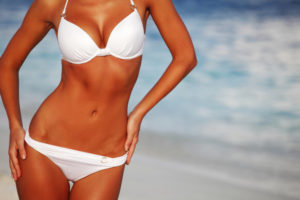 Hey, has your summer swimsuit not been used for a very long time? Does it still fit? Don't worry; there is a way for you to lose that extra weight quickly before you head to the beach this summer!  Lose those inches and extra winter weight by following the HCG diet program from a weight loss doctor in Wilmington NC.
Have you been unable to lose those stubborn pounds with other diets? Have you been unable to stick to a diet due to hunger and cravings?  Have you lost weight, only to gain it back?  The HCG diet may be the solution for you.
HCG diet for weight loss
The key to the HCG diet is injections of the Human Chorionic Gonadotropin (HCG) hormone. HCG is a hormone that is present in high levels in the early months of pregnancy. HCG reduces the feeling of hunger. This hormone also boosts the metabolism which helps the body shed fat safely and quickly.
With the HCG diet, you may lose the weight dramatically, up to a pound every day. The most amazing thing is that you will not feel hungry.  HCG hormone is administered by a doctor in the form of injections. The diet protocol restricts the calorie intake. Each meal includes one protein, one vegetable, bread and one fruit.
Benefits of the diet
The good news is that HCG injections help you lose the weight without losing muscle. The HCG hormone counteracts the muscle breakdown and builds the muscles. During most crash diets there is muscle loss. When muscle tissue is lost, the result is not good for the body, metabolism, or general fitness.
So, get ready to get fit into your swimsuit!
If you have become frustrated with losing weight and have tried everything from gyms to crash diets, medicines and health drinks, we are here with a solution — the HCG weight loss program.  Give it a try and you'll soon be proudly swimming in your favorite swimsuit once again.
For more information on the HCG diet in Wilmington NC, contact Metro MediSpa at 888-637-7228 or 910-599-9925.