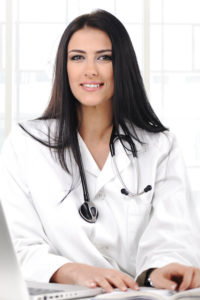 If you keep up to date with all the latest diet fads, then you likely heard about the HCG diet. The HCG diet involves the use of HCG hormone injections with a calorie-controlled diet. Before committing to the HCG diet, though, you should be aware of exactly what it entails, and why you need to use a doctor who specializes in the HCG diet.
Mainly, the HCG diet involves limiting yourself to 500 calories per day. Each meal consists of one protein-rich food, one fruit, one vegetable, and some bread, to give you a balanced diet providing your body with the vitamins and nutrients needed to function properly. The diet is supplemented by regular shots of human chorionic gonadotropin (HCG),  a hormone which is naturally produced by the body during pregnancy. The shots are usually used to treat fertility issues, which is why a registered doctor is permitted to use them.
However, it's vital that you know that over-the-counter HCG products are illegal, and not safe for use. The FDA is yet to approve HCG for weight loss, and as such, it can only be given out legally in the form of a prescription shot by a qualified doctor. Any over-the-counter HCG products found on the market have been improperly imported and have not been tested by the FDA. It is extremely dangerous to risk taking unlicensed medications.  These illegal products may contain harmful chemicals or not contain any HCG at all. To have this diet work correctly, you should only receive HCG from a registered doctor in the form of shots.
Be aware that the HCG diet takes commitment because 500 calories is an extremely low-calorie intake under half of what the average diet allows.  Therefore, it takes diligence to be careful that you are consuming adequate vitamins and nutrients in your diet. Regularly going to a doctor will not only allow you to get the regular shots of HCG  needed for this diet, but also ensures that you are not risking your health.
For more information on the HCG Diet, contact Metro MediSpa at 888-637-7228.