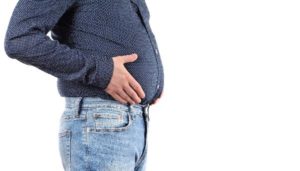 Obesity is a global problem. One of the major factors that regulate the proportion of fat in one's body is the growth hormones that regulate fat break down, also known as lipolysis. These hormones hit their highest levels in one's twenties. But their levels start declining with advancing age.
Trimming Fat in the Belly Area
Various GHPs or Growth Hormone Peptides become useful when someone is suffering from growth hormone insufficiency. This hormone replacement therapy can also be employed for rapid and efficient abdominal fat loss in obese men. This oral therapy usually comprises Ipamorelin (CJC1295) and Oxandrolone. Let's discuss both of these:
IPAMORELIN
Used initially as anti-paralytic medicine, Ipamorelin/CJC 1295 is now better known as a weight-loss treatment.
Ipamorelin works by stimulating the secretion of GHRH or Growth hormone-releasing hormone, which in turn enhances the human growth hormone yield.
Ipamorelin does not interfere with the regulation of the body's natural hormones like cortisol, aldosterone, prolactin release; thus, it does not have any adverse side effects like increased hunger that other hormonal therapies do.
Ipamorelin/CJC 1295 benefits:
Fat Loss In Obese Men – The main advantage of using Ipamorelin/CJC 1295 is abdominal fat loss in 40-60 years old obese men. It augments the fat loss process call lipolysis and helps in improving overall health.
Gain Lean Muscle Mass – With enhanced lipolysis, ipamorelin gives a boost in metabolism in men, especially obese ones. This boost leads to lean muscle mass growth that helps in better health and physique in men.
Anti-aging Effects – The liver is responsible for the synthesis of IGF-1. This factor has a role in tissue regeneration and bone health. Ipamorelin augments IGF-1 synthesis and leads to:
Better bone strength
Healthy joints
Strong connective tissues
Sleep regulation
Immunity boost
Stamina
OXANDROLONE
Oxandrolone is an anabolic steroidal medicine. It resembles the body's natural hormones produced in men.
The main use of oxandrolone is for pain management caused by osteoporosis in obese men.
It is used in the recovery of lost body weight caused by surgical procedures, long-term infections, injury, or excessive corticosteroid drug use. Improves overall body structure in men. It helps in the restoration of tissues after severe burns.
Oxandrolone is an oral medication available in the form of tablets taken usually 2-4 times a day with food or with milk. Its dosage depends on one's medical condition and therapeutic effects. Oxandrolone therapy is a short term treatment.
Scientific Research
A study on the abdominal fat loss in older obese men comparing ipamorelin and oxandrolone with testosterone replacement therapy. The oxandrolone-ipamorelin treatment resulted in more significant fat loss in the abdominal, visceral, and thigh areas of obese men. The most prominent indirect effects were decreased cardiovascular risks due to weight loss.
Are you interested in rapid fat loss using hormone replacement therapy? Contact Metro MediSpa to schedule a consultation today. Call 888-637-7228 or 910-599-9925.