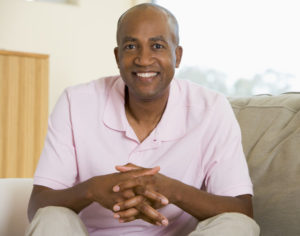 The human anatomy is a truly miraculous creation that in truth, is far more complicated than many people can even begin to comprehend. When it comes to our hormones, in particular, getting the right balance is essential if we wish to enjoy a healthy and productive life. Though it is often considered to be a female-only issue, in men estrogen dominance is a very real, and fairly serious matter that will need to be addressed sooner rather than later. Estrogen dominance is a condition where men find that estrogen becomes the dominant hormone in their bodies, rather than testosterone. Estrogen is naturally present in the male body, though ideally, it should only be present in small amounts, with testosterone being the dominant hormone. If Estrogen becomes the dominant hormone, there will be problems. To understand Estrogen dominance in men, we need to look at what causes it, so let's take a more detailed look, shall we?
Constricting underwear – You've all seen those famous underwear ads for men, and you've all seen how tight the underwear on the insanely ripped male models is. Tight underwear, however, can be a contributing factor towards estrogen dominance in men, due primarily to the fact that it squeezes the testes so tightly, causing them to become overheated. Blood flow is also constricted, which can reduce testosterone and cause estradiol levels to increase. This condition can also affect a man's fertility.
Being overweight – Obesity is linked to all kinds of ailments in people of all ages and genders, including estrogen dominance in males. Fat tissues and cells contain enzymes which convert proteins into testosterone, which is then converted into estradiol. So, when you're carrying more fat,  estradiol levels will increase, causing estrogen dominance. Ironically, estrogen dominance also causes weight gain.
Unhealthy diet – An unhealthy diet is one of the leading contributors for estrogen dominance, due in large part that many processed foods have been genetically modified, and treated with chemicals which have estrogen mimicking effects inside the body. Many animal products, especially dairy, can cause an increase in estrogen levels. Instead, try to consume more organic, fresh, and natural foods.
Alcohol and caffeine consumption – A little of what you enjoy is fine, but if you drink too much caffeine or alcohol, your estrogen levels may spike. Caffeine can trigger estrogen dominance, whereas alcohol is made from ingredients which can mimic estrogen within the body.
Hormone levels are determined by a simple blood test.  Testosterone therapy is available for men who have high estrogen levels.  Getting those hormone levels balanced is important to reduce symptoms.
For hormone testing, contact Metro MediSpa at 888-637-7228 or 910-599-9925.