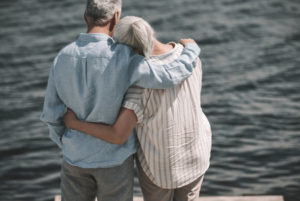 Good news for physically active seniors: recently, a study conducted by Oxford University found that adults who engaged in above-average levels of sexual intercourse scored higher in a series of cognitive tests. The research group selected 73 participants over the age of 50, both male and female, and subjected them to a survey addressing their well-being and frequency of sexual intercourse whether weekly, monthly or never. The cognitive tests gauged each participant's verbal fluency with questions such as naming as many animals as possible in sixty seconds and their visuospatial abilities where they were asked to draw a clock face from memory and make copies of intricate designs. The study discovered that those who scored very highly in the cognitive scores were the most sexually active. The participants, however, performed equally well in their attention span, memory capacity, and language skills despite sex frequency.
Sex and Brain Function
The results of the study showed a link between an active sexual lifestyle and improved cognitive functions. Verbal fluency is one of the key areas that has demonstrated the health benefits of a vigorous sex life may be linked to Dopamine, a substance produced in the brain that plays a substantial role in cognitive function.
Scientists are venturing further into the relationship between vascular dementia and testosterone. Vascular dementia affects the control of executive functions. Low testosterone may be associated with vascular dementia. This connection is because if blood cannot flow to the brain, it may lead to the development of dementia. With this in mind, the studies that have been and continue to be conducted will shed some light on how sexual activity affects how the body functions and improves cognitive functions.
The misconceptions that older people do not have a sex life continue to be challenged through these studies. The positive impact of sexual activity in people over fifty is known and proves its relationship to well-being.
Since improved cognitive functionality has been associated with a healthier sex life, Testosterone Therapy to rectify low testosterone will reduce the risks of dementia, hence improving cognitive functioning of the brain.
For more information on testosterone therapy, contact Metro MediSpa at 888-637-7228 or 910-599-9925.