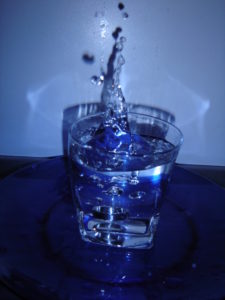 Getting into shape is something that comes with a host of benefits, ranging from increased confidence to looking slimmer and younger. As a result, it is no coincidence that losing weight is one of the most popular New Year's resolutions out there.
Here are 5 changes that can make it easier for you to keep your New Year's resolution:
• Going pedestrian is one of the easiest methods for exercising without having to set aside time on the schedule. That said, even shorter walks can help. For example, use the stairs as much as possible, step out of the bus a couple of stops earlier, and even spend more time shopping at the mall.
• Drinking more water can make for a significant difference. First, drinking more water means drinking less beverages loaded with sugars. Second, drinking more water can reduce cases of overeating since you feel fuller more of the time. Finally, drinking water keeps you hydrated, thus empowering you to exercise longer for better effect.
• Stop eating processed foods that contain lots of fats and sugars. Failing that, purchase low-sugar versions of the same foods as much as possible. Since producers are obligated to print nutrient information on their packaging, this should be as simple as taking a little bit more time to read the labels.
• Watching TV is correlated with taking in more calories, whether that means snacking more or eating more with each meal. There is no need to eliminate TV watching altogether, but cutting even a single program can see results over time. All the better if you use the freed-up time to either exercise or do something strenuous enough to serve much the same purpose like yard work.
• Your brain can tell when your stomach is full, but it is interesting to note that it lags behind by about 20 minutes. As a result, if you eat slowly, you reduce your chances of overeating. Strategies include but are not limited to chewing food more thoroughly, taking sips of water between mouthfuls, and spending more time having a dinner conversation.
Of course, these are but some of the changes that can help you keep your New Year's resolution. If you are interested in learning more, then please do not hesitate to consult us.