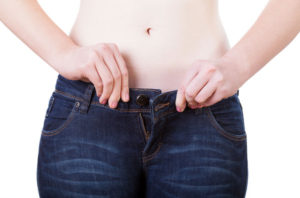 Many people are unable to identify the root cause behind weight gain. They often complain about not losing weight even though they are exercising regularly and consuming the adequate amount of calories. The root cause behind an individual being unable to get rid of extra fat may be their hormones. A hormonal imbalance can make it difficult to shed extra pounds. Here are a few examples of how hormones and weight loss are connected:
The primary fat-storage hormone within our body is insulin. Insulin processes sugars into energy, but any excess is stored as fat for future needs. A diet high in sugar makes the process inefficient. Reducing the consumption of sugary foods and carbs helps control insulin levels in the body.
Stress Makes Weight Loss Hard
The levels of cortisol (the stress hormone) should also be controlled. High levels over an extended period can increase the amount of food consumed in a day that leads to weight gain. To control the amount of cortisol produced sufficient sleep along with a balanced diet is of utmost importance.
In females, the hormone estrogen plays a vital role in weight gain. Both high and low levels of estrogen can contribute to weight gain. It makes it difficult for women to lose weight even if they are trying to do so by following a proper diet chart.
Anyone CAN Lose Weight
People designated as obese are likely to be resistant to the hormone leptin. Leptin controls energy levels by inhibiting hunger. It tells the body to stop eating. People who are leptin resistant do not get this signal. It is obvious why this would cause weight gain.
Hormone imbalance can be the result of improper diet and insufficient sleep, but diseases and medications can also cause an imbalance.
Consult with a provider who specializes in weight loss to help pinpoint the root cause of weight gain. Hormone imbalance is a common cause so hormone testing may be done. Once a thorough evaluation is completed, a health plan can be developed, and you will be on the road to lower weight and better health in no time.
For more information on hormones and weight loss, contact Metro MediSpa at 888-637-7228 or 910-599-9925.