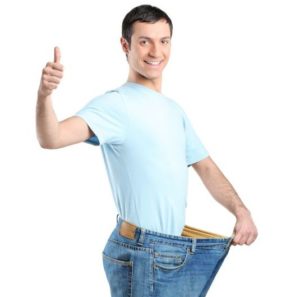 Testosterone is an essential hormone for males. It is vital to develop into an adult. It stimulates increased muscles and grows chest hair. The hormone is not only crucial during the initial stages of a man's life, but it is equally important for him throughout his life. This hormone is responsible for sperm development, which keeps the sex drive high. Testosterone can be found in women as well, but the level is much lower.
It's Very Important to Maintain Your Body's Natural Testosterone Level
The standard function of testosterone in both men and women is maintaining bone strength along with muscle mass and growth. As people age, low levels of testosterone mean a reduction of muscle mass in the body. If calorie intake remains the same, gaining weight is the result.
According to research, obese men tend to have a 30% lower testosterone level than men who are a healthy weight. The reason behind this problem is that the belly fat tends to have high levels of an enzyme called aromatase. This enzyme is responsible for the conversion of testosterone levels into estrogen, which results in weight gain. Secondly, when the activity of both aromatase and estrogen increases, it results in the production of a hormone called Gonadotropin-Releasing Hormone (GRH). GRH further reduces the overall production of testosterone.
So what precisely should obese men do if they wish to increase the levels of testosterone to assist with reducing weight? The best option is testosterone therapy. The therapy focuses on improving the level of testosterone in the body, which can reduce the bodyweight of men through a natural process. Testosterone therapy can help men attain the following results:
Increase lean muscle mass
Improve the overall mood and cognition
Lowering the level of erectile dysfunction
Increase bone density
Increase total muscle mass and muscle strength
This therapy is not for every man. A thorough evaluation is needed before starting testosterone injections.
If you are interested in more information on testosterone therapy or to schedule a consultation to see if this is the right therapy for you, contact Metro MediSpa at 888-637-7228 or 910-599-9925.