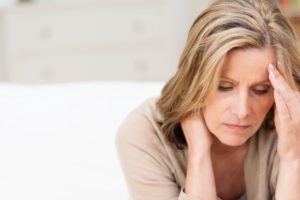 Your thyroid glands are more critical than you realize. Thyroid glands help regulate essential body functions such as metabolism speed, sleep, and sex drive. Other primary parts are also influenced by these glands and the hormones secreted by them.
But, what happens to your body if your thyroid glands are not working and your thyroid hormones become unbalanced? We'll answer this question throughout the rest of this post.
How Will Unbalanced Thyroid Hormones Affect Your Body?
Unbalanced thyroid hormone levels can cause all kinds of issues for your body. We'll go over this condition in detail here. But first, you need to know the basics.
Thyroid dysfunction comes in two forms – hyperthyroidism and hypothyroidism. Hyperthyroidism means that your thyroid produces too much thyroid hormone, and hypothyroidism means it makes too little. Depending on which type of disorder you have, your body will react in different ways.
Symptoms of Unbalanced Thyroid Hormones
Fatigue
Lower thyroid hormone can affect your sleep and make you feel less well-rested. In addition, having too much thyroid can also make you feel tired and worn down during the day. As a result, you might feel achy or have a hard time falling asleep.
Rapid Weight Change
Another side effect of unbalanced thyroid hormone is a rapid weight change. People with too little thyroid hormones may gain a lot of weight. This gain is because their metabolism slows.
On the other hand, people with higher thyroid hormone levels might have trouble maintaining their weight. They could lose a lot of weight suddenly because their metabolism is sped up.
Hair Loss
Hyperthyroidism and hypothyroidism can both lead to changes in hair growth. In particular, when you lack thyroid hormones or have too much, you can start to lose hair. Bald patches might appear on your head, or hair thinning might occur.
Depression
Finally, with either type of thyroid dysfunction, you can experience depression. Unbalanced thyroid hormones disrupt the delicate balance in your body and interfere with the production of serotonin. When this happens, you might feel more depressed and experience a low mood more often.
How is Thyroid Dysfunction Treated?
Thyroid dysfunction can be a debilitating disorder. However, it can be managed with proper medical supervision and treatments. Going to a medical professional to have this disorder diagnosed is essential.
In addition, you want to get advice for treatment from a trusted doctor. This way, hormone imbalances are dealt with appropriately. Hormone therapy might be one option for treatment, but beta-blockers might also be used.
Metro MediSpa
Are you experiencing the symptoms of unbalanced thyroid hormones? Metro MediSpa can help. We are offering 10% off the Executive Lab Panel for new clients. After a thorough evaluation, we can recommend a therapy that will have you feeling yourself once again. Contact us at 888-637-7228 or 910-599-9925 for an appointment today.